Why now?
Even brief incidents can cause lost revenue
Download our Network Operations Centre (NOC) Shadowing datasheet to learn how you can safeguard your video network. It explains:
What is NOC Shadowing
How it works
CDN Monitoring
Origin Monitoring
Recording Manager Monitoring
Personalisation Platform Monitoring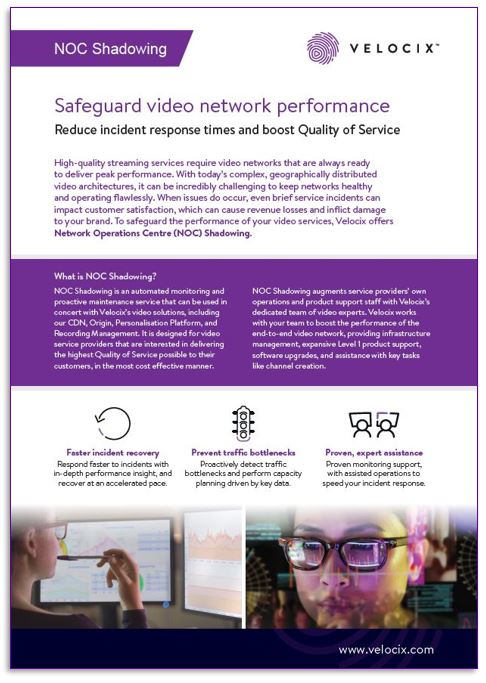 What next?
Book a demo with our specialists
We are here to help you deliver the highest Quality of Service with our NOC Shadowing solution.
Simply fill out the form and click submit, then one of our team will be in contact to arrange a demonstration.
"NOC Shadowing provides automated monitoring and proactive maintenance to keep your complex networks healthy and operating optimally."
Pedro Costa VP. Maintenance and Managed Services